Pharmaceutical engineering covers all parts of drug manufacturing, from designing a new facility to optimising manufacturing processes and perfecting packaging solutions. One of the most important distinctions between pharmaceutical engineering and other branches of engineering is the pharmaceutical industry's strict requirements for good manufacturing practice (GMP). To excel as a pharmaceutical engineer, you must be able to handle the increasingly complex risk-based GMP demands from early conceptual design, qualification and validation to practical development implementation and execution of a pharmaceutical quality system.
At NNE, we focus on four expertise areas that together covers the practices of pharmaceutical engineering:
Biotech and API
Oral solid dosage
Fill and finish
Assembly and pack
Get introduced to our market and dive into each of the four pharma engineering expertise areas below:
Biotech and API (active pharmaceutical ingredient)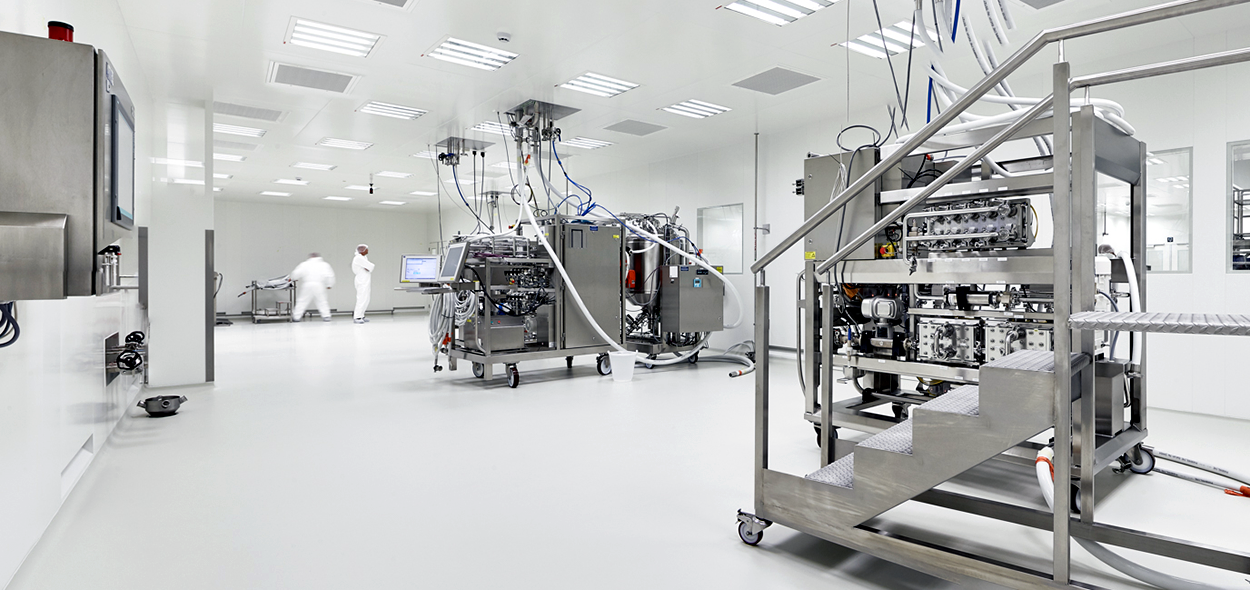 On a basic level, drugs consists of two parts: the active pharmaceutical ingredient (API) and the chemically inactive excipient, for instance lactose or sesame oil. The API in drugs can be synthetic, biotechnological or a combination of the two.
Biotech, and particularly the field of biopharmaceuticals, is growing fast and will constitute more than 50% of the pharmaceutical drug market by 2020. Biopharmaceuticals include a broad range of types requiring different production technologies. Most manufacturing methods utilise either microbial or mammalian expression systems, but other systems are utilised for specialised products such as vaccines. Additionally, the industry is facing new challenges, based on the introduction of new and increasingly complex pharmaceuticals such as antibody drug conjugates (ADC). These require facilities that are capable of handling both biologics and potentially very potent (toxic) small molecules at the same time.
Thus, facilities of the future need to be built in a flexible way to support a broad range of manufacturing technologies as well as volume requirements. These requirements range from extremely small volumes needed for personalised medicine, a few hundred kilos for orphan drugs, and tons of products for common diseases like diabetes, arthritis and certain types of cancer.
> Read more about Biotech and API
OSD (oral solid dosage)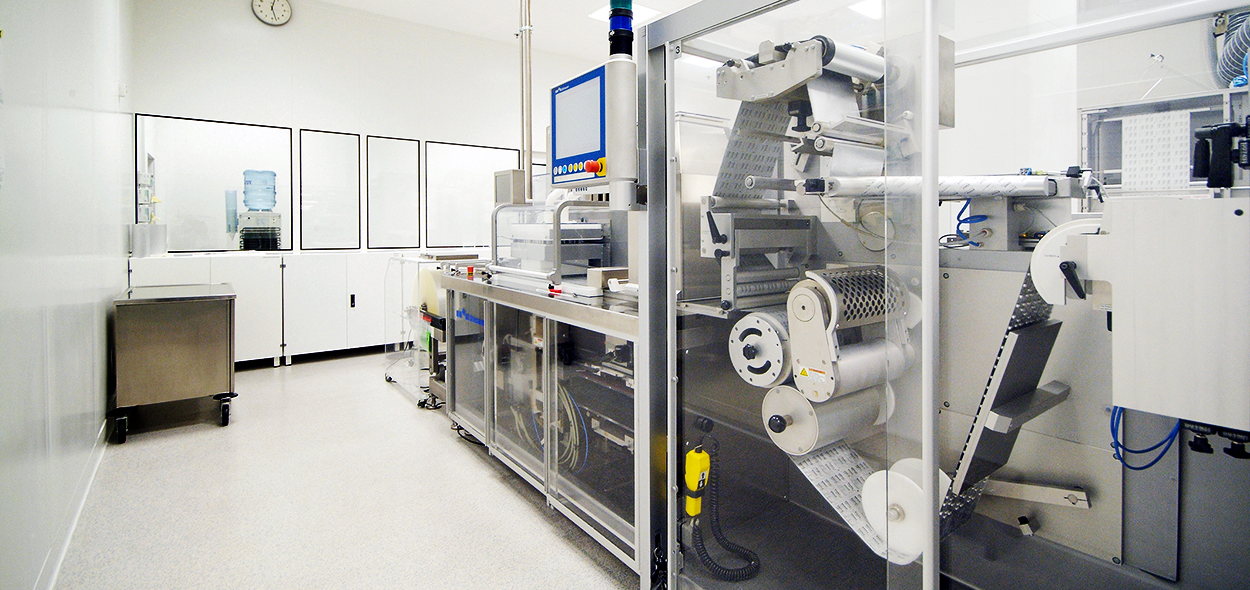 The most common way of delivering an active pharmaceutical ingredient today is through a tablet, which we call an oral solid dosage (OSD).
Manufacturing facilities for OSD products are still the most common pharmaceutical manufacturing facilities. However, most of the traditional blockbuster OSD products are now off-patent. New OSD products – which are of a higher potency - are typically for smaller volumes, requiring a high flexible manufacturing set-up.
OSD manufacturers are facing pressure on all sides to make production more cost-effective. New high-potency drugs are launched every year, with innovative delivery platforms such as sustained release, sprays and chewing gum entering the market. Simultaneously, generic manufacturers are increasing their production capacity, while there is a general shift to produce in emerging markets. Moreover, regulatory requirements and health, safety and environmental standards continue to grow.
In addition to flexibility and cost effectiveness, a key priority for OSD manufacturers is to ensure that the facilities meet current regulatory requirements. Since many new products are highly potent, both regulatory requirements and OHS and EHS requirements are also high.
Fill and finish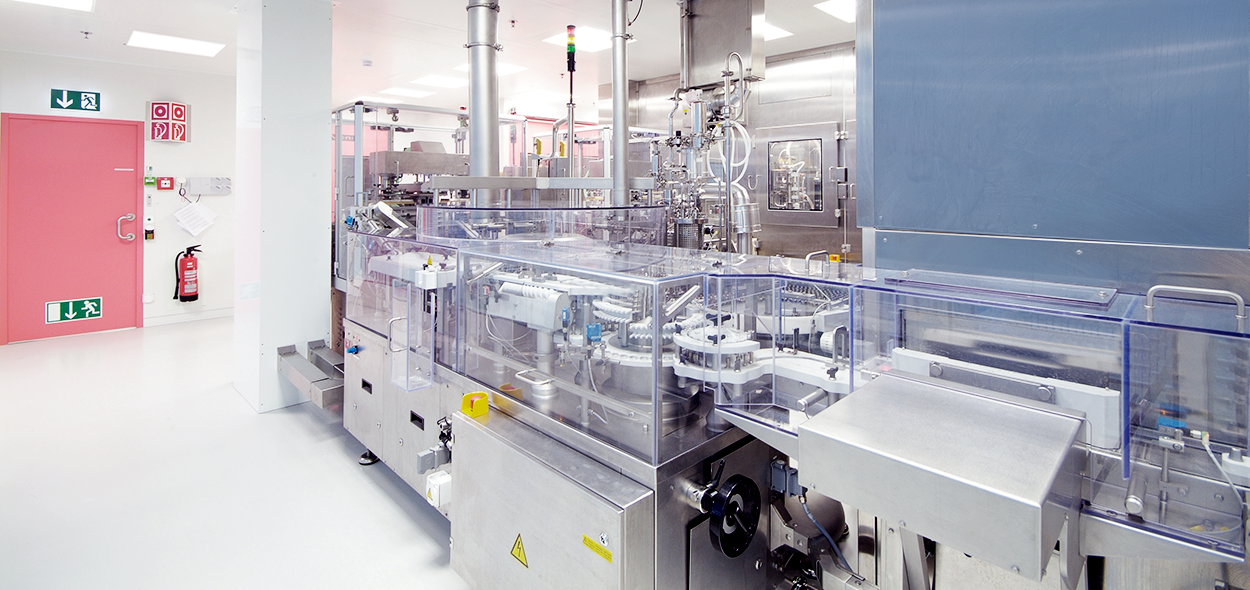 In pharma manufacturing, sterility and correct dosage are very important. Because of this, the actual filling of the pharmaceutical product on vials, syringes or blister packages is a highly critical part of the manufacturing process.
Fill finish has historically been an area with a focus on "proven solutions" and less innovation. However this is changing due to shifts in the pharmaceutical industry.
A growing trend of small batch sizes is pushing manufacturers to increase the level of flexibility of aseptic production. Processes need to accommodate multiple products – products which are high in value, very sensitive, highly potent and produced in smaller batch sizes. This brings about a need for facilities that can provide more flexibility, decrease investment costs and increase productivity for smaller batch sizes (format change, cleaning, sterilisation, maintenance, qualification etc.).
In addition, preventing particle and microbiological contamination remains as important as ever. Next generation biotech products will require state-of-the-art barrier technology for their aseptic fill and finish operation, since regulatory authorities to a growing extent demand physical separation of the product from the operator.
Furthermore, due to their high value and/or high product sensitivity, new products typically pose major demands on the primary packaging material driven by quality. The core objective is to minimise the number of rejects during production. Other challenges are linked to the increased use of devices.
> Read more about Fill and Finish
Assembly and pack
Although not as critical as product filling, optimised assembly and packaging processes can be a crucial differentiator when it comes to price. Furthermore, pharma manufacturers also need to factor in new requirements for tracking pharmaceutical products across the world.
The modern pharmaceutical packaging world prompts challenges that significantly influence manufacturing costs. With the future demand for compliance, quality and tracking of products, things are becoming increasingly complex. Furthermore, the trends of serialisation, late stage customisation and patient centricity indicates an increase in stock keeping units which again will impact efficiency.
Therefore techniques, assembly and packaging disciplines and organisations have to adapt in order to stay competetive with unit cost. Ultimately the ability to scale and design these processes and operations gives competetive edge in the pharma industry.
Flexibility versus dedication and changeover versus run time are crucial design elements, together with the development of packaging concepts. Choosing the right presentation and product design that matches standard platforms and solutions for optimal order execution for all markets will be key to success. To fulfil current and future business targets in the pharma industry, there is a need to balance product segmentation, from low volume/high price to high volume/low price, with a reliable supply of drugs.
> Read more about Assembly and Pack