NNE uses extended reality (both virtual and augmented reality) as a central tool to virtualize user experiences and facility operations. Through our virtual services, we address a broad range of challenges to help transform and optimize pharma manufacturing business processes.
Virtual reality (VR)
A completely immersive environment where people can experience and interact with processes without the need for physical equipment. The possibilities for VR are continuously growing.


Augmented reality (AR)
An overlay of digital information onto a real-world environment. This allows people to visualize and experiment with different designs and creates new possibilities for receiving information.
By combining our xR competencies, GMP expertise, and pharma manufacturing process knowledge, we create tailored solutions that add value in all phases of your pharma manufacturing lifecycle. Overall, our xR solutions help you with three key objectives:
Improve decision making in the design phase
Provide operational assistance, such as VR training for lab equipment or SOPs
Enable remote operations such as remote SATs and FATs
Virtual reality solutions for pharma facility design
Our extended reality team designs, develops and delivers innovative solutions to support project execution and customer operational excellence. xR solutions are great for creating value across the realization of a new pharma facility – from ideation during conceptual design to the building and commissioning phase. They can also be a great tool to support smoother and leaner operations and production.
For example, virtual reality (VR) and augmented reality (AR) in the pharma facility design phase can significantly improve the decision-making process. Discovering an environment through a virtual reality headset provides an interactive simulation of how a facility will function. This simplifies and speeds up complicated and time-consuming decision-making processes and minimizes the risk of expensive misunderstandings. The visualization can also be a collaborative exercise, with several people "entering" the virtual facility at once to discuss the layout as avatars.
We apply XR solutions to facilitate:
Simulation of activities and flows
Facility awareness
1:1 scale design reviews
Collision detection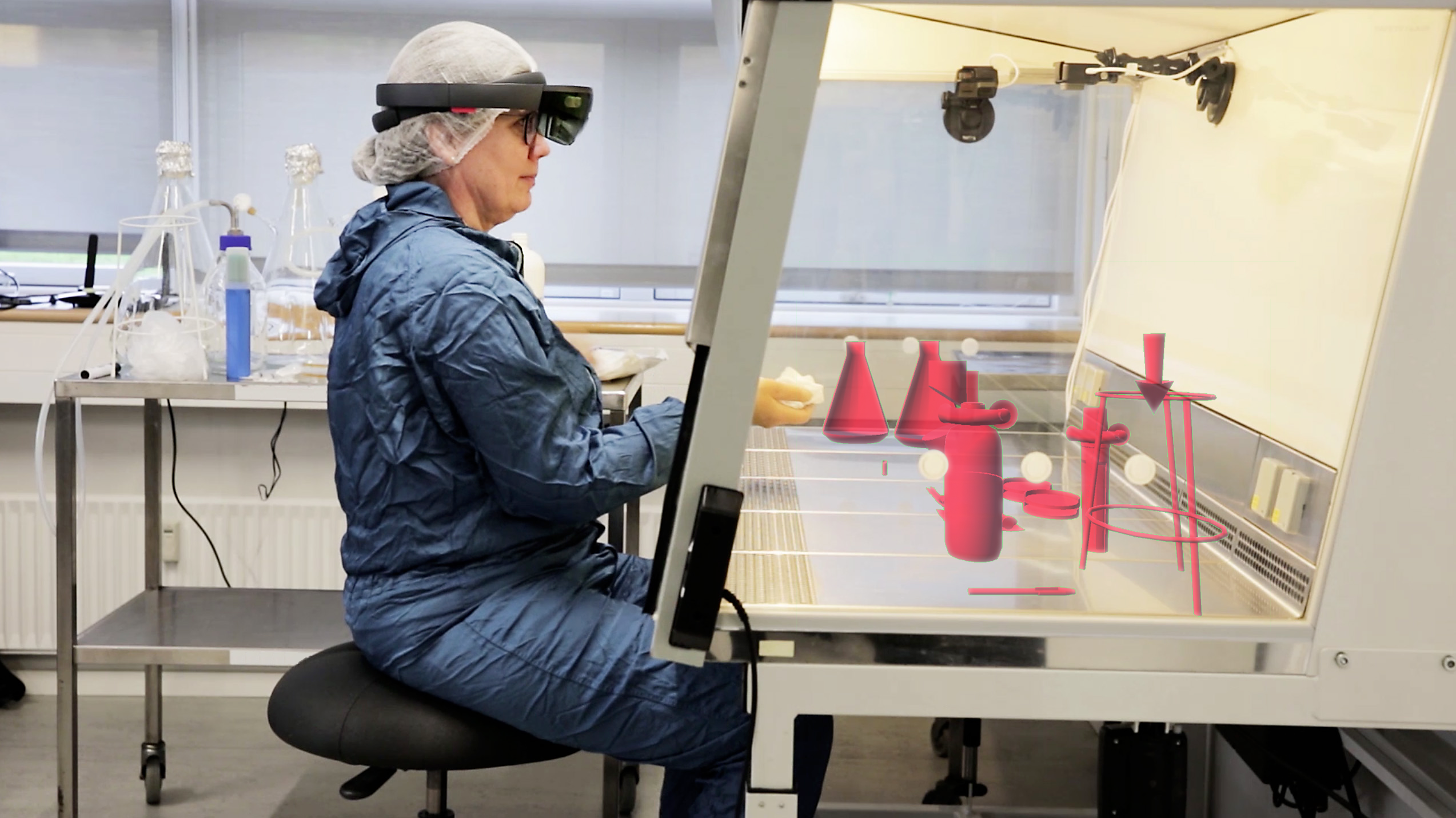 Virtual reality for training: Laboratory and standard operating procedures (SOP)
Virtual solutions can significantly improve the efficiency of manual operation and training procedures while maintaining the customer's quality standards. For example, XR can be applied to train staff in standard operating procedures (SOP) through a HoloLens or an enclosed VR environment. Virtual assistance takes the user through an intuitive guide of the process, creating a fast and motivating learning experience.
XR solutions can contribute with:
Facility inspections
Easy onboarding
Non-disruptive training
Virtual SOPs
Guided procedures
Digital validation of GMP compliance
Remote operations for pharma facilities with virtual reality
Many global pharma companies have production plants in locations far from their headquarters or specialists. XR technologies are a great solution for doing operations at a distance, saving time, money and energy when traveling for meetings, maintenance or expert assistance.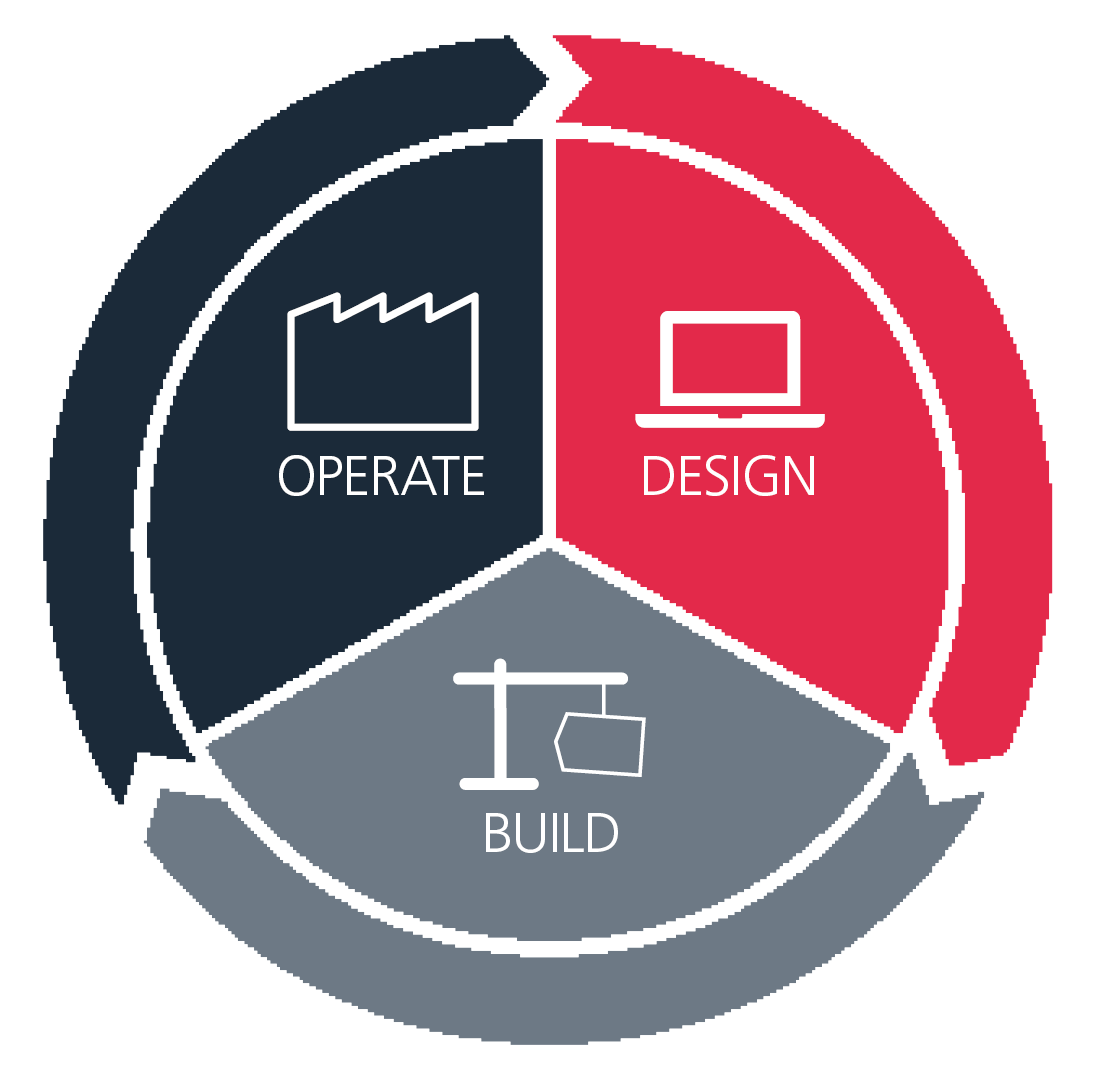 NNE can help design virtual solutions that enable:
Cross-site/country functionality
Digital meetings
Expert assistance close at hand
Live video feed of operations
Remote Facility Acceptance Tests