To significantly expand production capacity
for NovoSeven® and future products for the treatment of haemophilia, NNE planned a meticulous project schedule and scrupulously coordinated with contractors to meet a critical time frame. With global knowledge-sharing and agile reactions, NNE supported Novo Nordisk to reveal a complex new greenfield facility in 2018.
Since Novo Nordisk broke ground for its greenfield active pharmaceutical ingredient (API) production facility in May 2015, NNE supported the company through all project phases. The ambitious schedule prompted the NNE team to accelerate project work, requiring contractors to work in periods in the evenings and nights to achieve the goal of expanding capacity for NovoSeven® as well as paving the way for production of future products for treating haemophilia.
With a long history of focus on pharmaceutical engineering, NNE applied previous project experience on-site in the complex process plant, which is loaded with many processes requiring different vendors that must be put together within the ambitious timeframe. The engineering team revisited global project knowledge regarding execution methods, including the contractors and team for the main distribution systems as well as the buffer and stock systems, which eased the lofty task.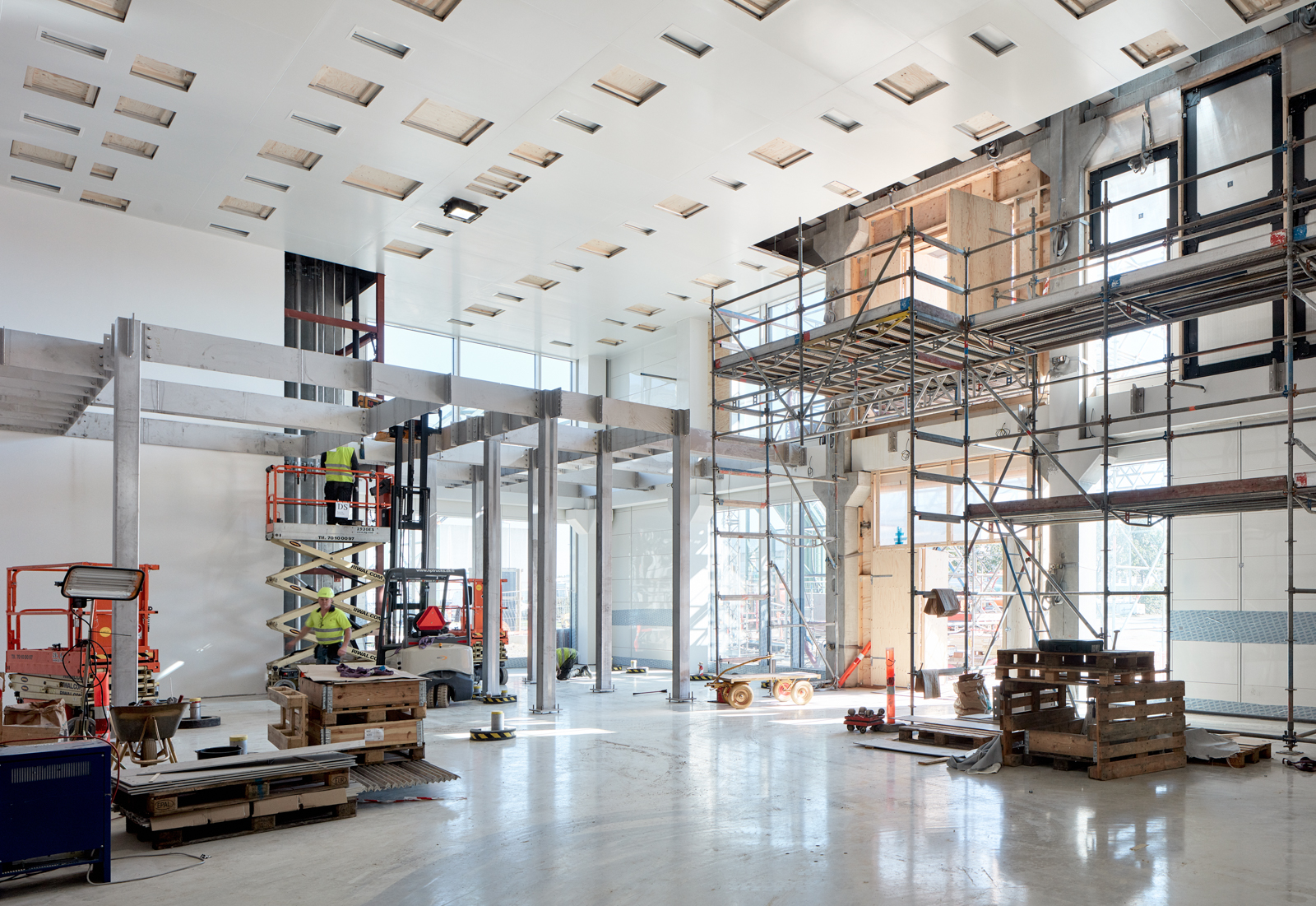 The NNE team constantly optimized the time schedule to take advantage of every spare moment in which it could improve the process. We constantly investigated how to make things faster and smarter with daily status meetings on the project across different teams and different disciplines and always in close collaboration with the customer.
Novo Nordisk Project Vice President Per Poulsen explains:
"An important success criterion throughout the project phases was to incorporate Novo Nordisk tasks in the schedules. Even some of the tasks that solely relate to preparation of the future production set-up. By doing so, all dependencies and resource constraints were brought forward and addressed before it became a bottleneck and thereby jeopardizing progress."
In addition, NNE utilized extensive work-sharing to meet the tight schedule. An NNE team in China supported the piping and instrumentation diagrams as well as the piping of the main distribution. NNE engineers in India headed the implementation of documents into Novo Nordisk's electronic validation database system and supported in the automation organization with functional specifications. Additionally, NNE engineers from the US worked on-site to support the project's basic design and early detailed design phases.
NNE project director Lars Boysen explains:
"Our global expertise within pharma engineering is a key differentiator for NNE. By using work-sharing and global knowledge sharing from China, India and the US, we could deliver on the tight time schedule."
NNE continues to support Novo Nordisk through all phases of this substantial project through to handover in Q1 2018.
By using work-sharing and global knowledge sharing from China, India and the US we were able to deliver on the tight time schedule.
Quick facts
Customer
Novo Nordisk A/S
Country
Denmark



Project duration
May 2015 – Mar. 2018
Total investment cost
USD 221 million
Services provided
Detailed design, engineering, procurement, construction management, commissioning, qualification validation and handover