Collecting and analyzing data is a huge undertaking, right? Perhaps not, as demonstrated in this recent project with Unibio where an expandable data solution was conceived and installed in under 3 weeks.
NNE started collaborating with Unibio, a pioneering biotech company producing organic and sustainable protein, in late 2020. In a recent project, NNE quickly implemented a data collection system that circumvents revalidation and immediately adds value, with plenty of opportunities to expand later with more data points.
Unibio's precipitate tank (pictured below) feeds into another unit that can become damaged if it runs dry. Unibio's operators need to frequently measure the amount of fluids in the tank but have, until now, had to do this manually. This has made it difficult to check levels on a regular basis.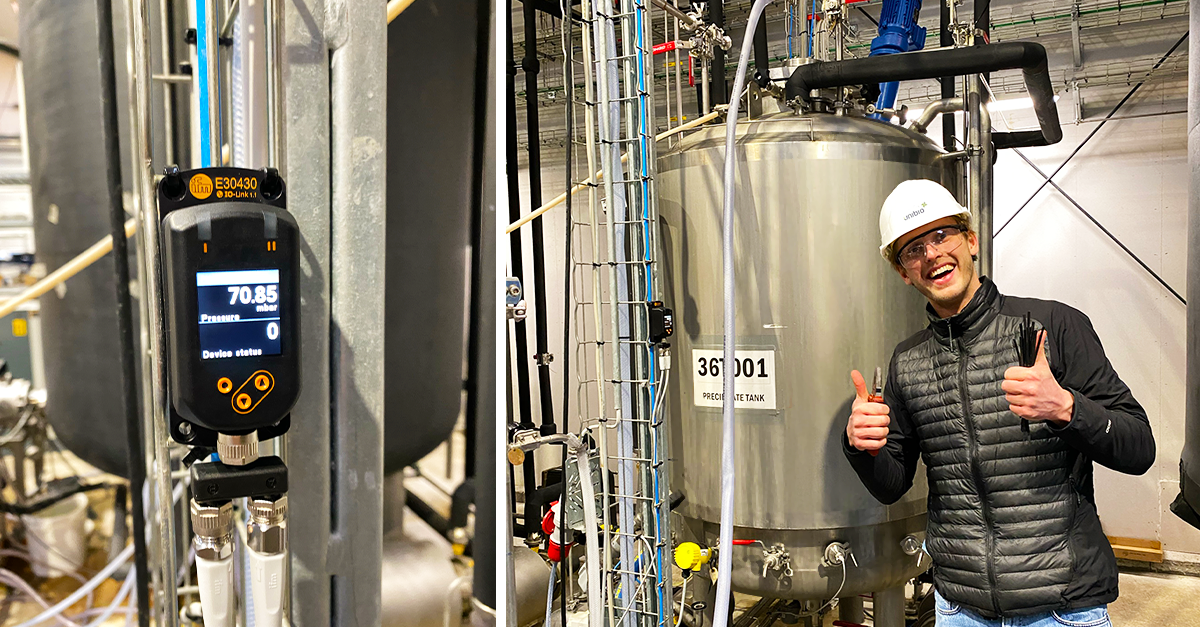 To help Unibio optimize this procedure, NNE decided to add a pressure sensor to the base of the tank. The sensor was then connected via ethernet cable to an IoT "box" that connects to a digital display showing liquid pressure and height in millimetres . Once the IoT box receives the information, it can transfer it to any existing deployed data collection system for further analysis – such as a cloud setup or a local data centre.
Unibio is particularly impressed with how this simple solution gives so much value, and quickly started exploring other potential data points, such as PH and temperature, to add in the future.
"The solution helped us from the moment it was installed. We were running an import production test while the solution was being implemented, where we manually had to keep the level steady in the tank. This tank is part of our manually operated test facilities, and all operations are therefore normally done manually. We were able to monitor the level via the local display 2 minutes after NNE finalized the solution. Really impressive.
But that was not the only immediate benefit. It was also possible to analyze the previous production steps by calculating the flow into the tank. This was made easy by the data collection system. It was the first time we were able to see exactly how much and how fast we received product in the tank. This information will help us optimize our test production, as planning will be much easier and more precise.
This technology is going to take our manual test facility to the next level. Future sensors will be cheaper, as the infrastructure is in place from the first installation. Low cost, easy implementation, low risk and powerful results. What's not to like!" says Michael Stannius Aagren, Digitalization Specialist at Unibio.
Three weeks from use case to installation
Overall, this small data solution is an immediate plus for Unibio's operators and inspires the installation of multiple other data collection points down the line. Indeed, the IoT box is one of the simplest ways to start your manufacturing intelligence journey. It is also a convenient way to add measurement points to an existing GMP validated system, as it is possible to gather data directly without interrupting processes - eliminating the need for revalidation.
Alongside this, it took only 3 weeks from identifying the use case until the sensor was installed, with one day for box configuration and one day for installation. This makes the IoT box a quick, low-cost, expandable solution that immediately brings value.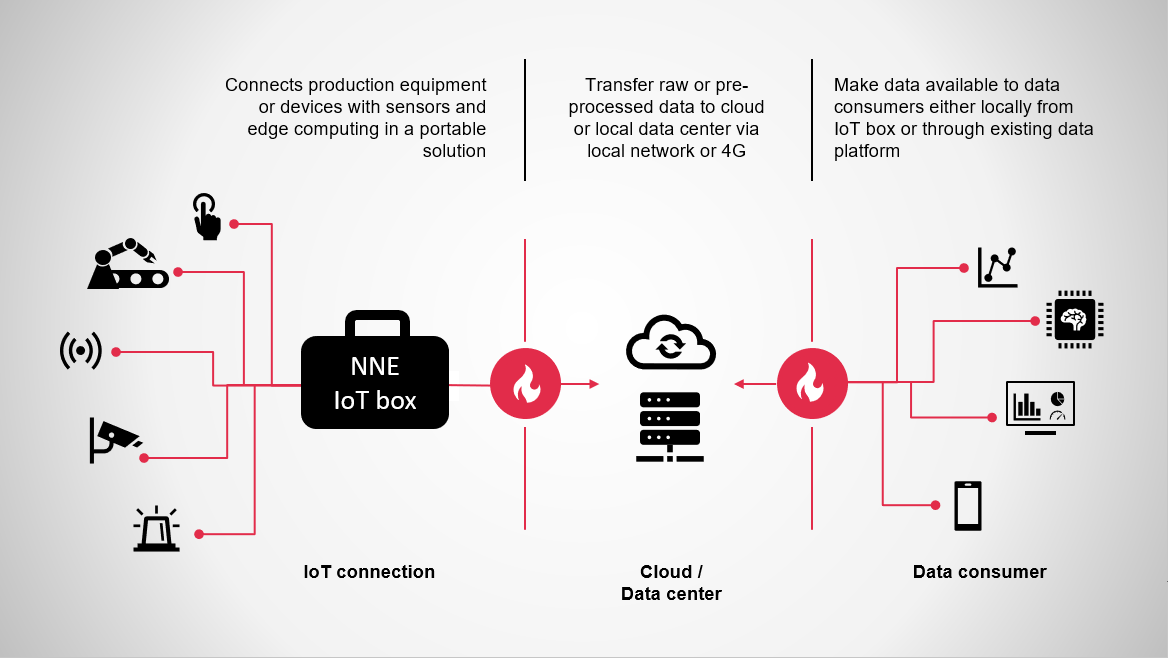 ---
Fact box
Customer
Unibio
Country
Denmark
Services provided
Manufacturing intelligence
TIC
~ 50,000DKK