New Aalborg hospital unites cutting-edge research and highest quality patient care. NNE is bringing know-how from pharmaceutical and biotech environments to use in the facility design and engineering of the hospital and laboratories.
In 2013, the first sod will be turned for an ambitious new hospital in Aalborg, Denmark. The Aalborg University Hospital, as it is named, is built upon high visionary and technical ambitions and unites clinics, research, development, education and innovation in one new "super" hospital.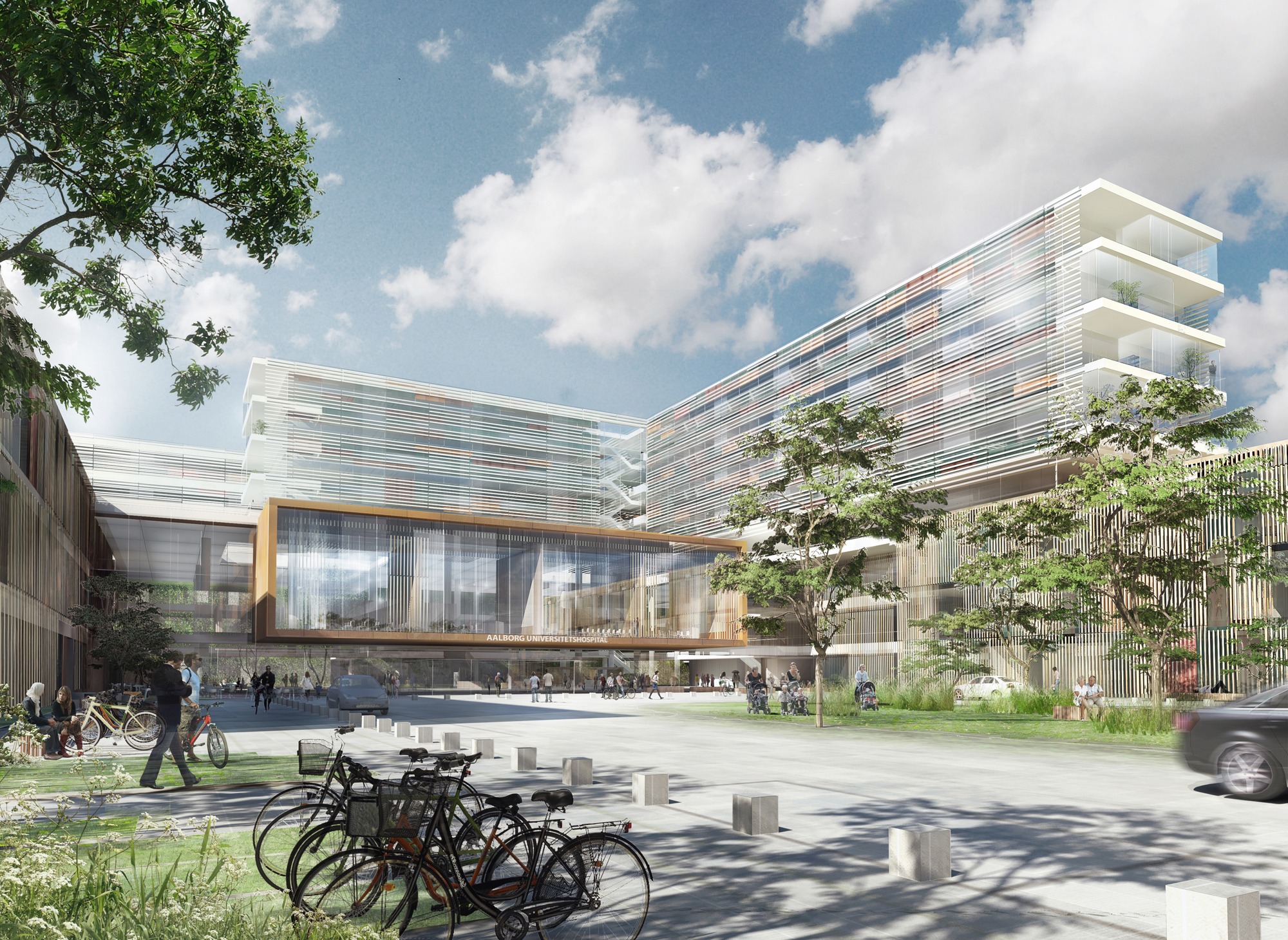 The new hospital is strategically located near Aalborg University and University College North Jutland. One of the success criteria for the new hospital is that university facilities become an integral part of the hospital, which will also comprise research facilities and teaching rooms. Also, the new hospital will combine all hospital functions in Aalborg, which are currently spread across ten locations, at one site for both basic and specialized treatment.
The facility is designed with focus on achieving the highest possible synergy with the health science faculty of the university and continuously developing the cooperation with the university and the businesses located in the area. Furthermore, the building is designed to facilitate easy and level-free access for both emergency and elective patients as well as for supplies for the individual departments. Beside the focus on functionality, one of the ambitions for the hospital is that it is visibly marked in the area.
The hospital is scheduled to be operational by 2019-2020 with capacity for 59,400 admissions, 370,000 outpatient consultations and 30,300 operations annually.
Maximizing pharma experience in healthcare
In September 2011, a design competition for the new hospital was issued. In June 2012, Consortium Indigo was announced as winner after a thorough selection process. Consortium Indigo comprises Århus Arkitekterne A/S, Creo Arkitekter A/S, Schmidt Hammer Lassen Architects K/S, Royal Haskoning, Oluf Jørgensen A/S, Brix & Kamp A/S and NNE.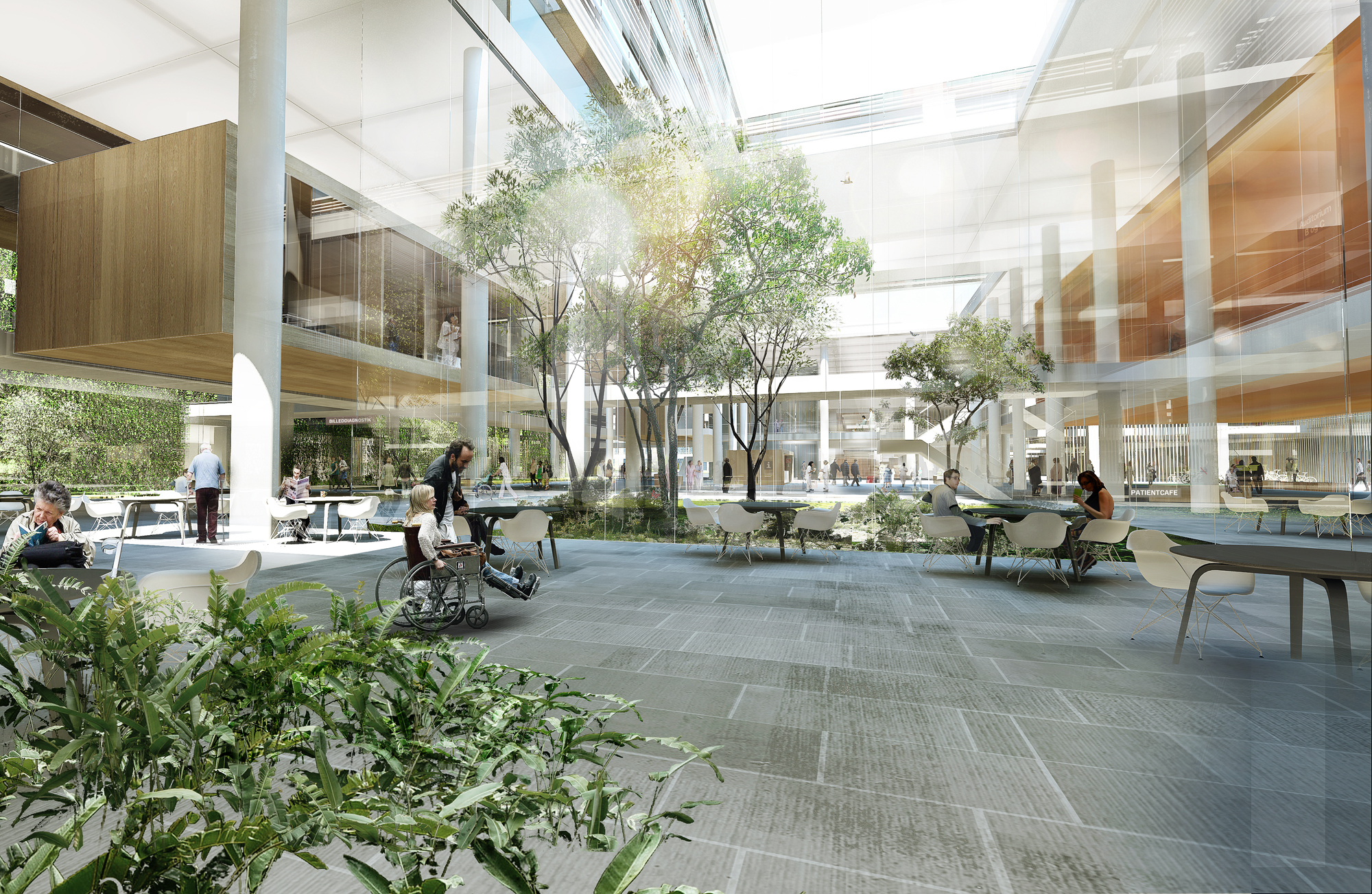 NNE's role includes overall project management. In addition, we provide services within specification of medical equipment, goods logistics, pneumatic tube systems and AGV (automated guided vehicle) transport systems as well as all technical installations such as ventilation, HVAC, building management system and heavy and low voltage.
"Our know-how from pharmaceutical and biotech environments can be brought to excellent use in the facility design and engineering of hospitals and laboratories," explains Jesper Videsen, General Manager for NNE's Healthcare & Labs business unit, and continues: "We supply interdisciplinary architectural, engineering and consultancy services ensuring optimal design solutions for Aalborg New University Hospital."
The project is part of an overall quality reform in the healthcare system in Denmark. Introduced by the Danish government in 2007, the quality reform includes a quality fund of DKK 40 billion (approximately USD 6 billion) for investments into new hospitals unifying highly specialized treatment, acute patient admission, single-room facilities, and similar. A total of DKK 4.1 billion (USD 621 million) has been allocated for the new Aalborg University Hospital.
Our know-how from pharmaceutical and biotech environments can be brought to excellent use in the facility design and engineering of hospitals and laboratories.
Quick facts
Customer
Region Nordjylland (the North Denmark Region)
Country
Denmark



Project duration
2013 – ongoing (expected 2020)
Services provided
Project management
Total investment cost
DKK 4.1 billion (approximately USD 621 million)