Bavarian Nordic needed to transform an existing pharma production building into a clean and qualified facility for production of its smallpox vaccine. And it needed to do it quickly. Supporting the customer from start to finish, NNE completed the new facility in just 11 months.
Although the infectious disease smallpox has been eradicated, governments are showing renewed interest in developing and stockpiling smallpox vaccines as a precaution against bioterrorism – in the US, this is being driven by its BioShield initiative. One of the world's safest, multivalent vaccine vectors for the development of vaccines against smallpox is MVA-BN®, based on Bavarian Nordic's patented technology.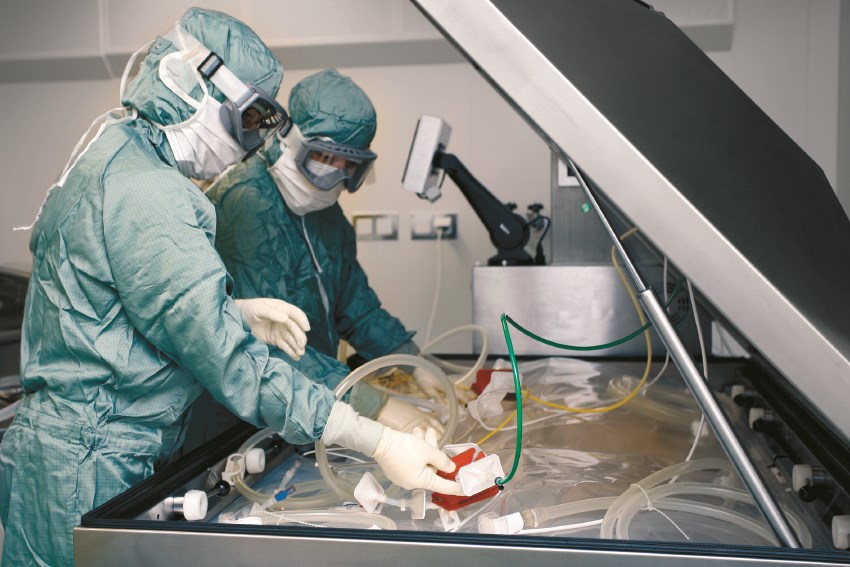 Bavarian Nordic needed to transform an existing pharmaceutical production building into a clean and qualified new facility for the production of its vaccine against smallpox. The facility had to be ready very quickly in order to prove that Bavarian Nordic could produce the vaccine for its RFP3 order evaluation for the production of vaccines for emergency use in the US.
A fully modernized, validated facility
The project included a facility clean-up of the previous pharmaceutical production process. All existing interior walls and surfaces in the production areas were demolished and a cleaning validation was performed before the construction of new process and production areas.
NNE helped the customer with all phases of the project – from early strategy and site selection to full operation – and completed the project in just 11 months from basic design to handover. NNE was also responsible for procuring building and environmental permits and production permits for biological agents.
In order to achieve this fast-track project execution, a host of accelerating measures were applied, including:
Single-use technology
Extensive parallel project execution
Intensive teambuilding involving users, engineers and contractors
Ensured capacity
The result of the project is a state-of-the-art, future-proof facility, which also contains a shell construction area for possible future expansion. With a production capacity increase of a minimum 40 million doses per year, the company has ensured the supply of its current and future vaccines and its ability to meet growing demand.
Bavarian Nordic is now an important supplier of smallpox vaccines to several governments, most notably the US. And the company has other vaccines in the pipeline, primarily based on the patented MVA-BN® technology. These include a number of vaccine programs within biodefence, therapeutic cancer vaccines and infectious diseases. With these vaccines, Bavarian Nordic helps address some of the world's most pressing health issues.
Quick facts
Customer
Bavarian Nordic

Country
Denmark


Size
9,000 m2 biotech manufacturing facility

Project duration
Aug. 2004 – Jul. 2005 (execution)
Services provided
Conceptual, basic and detailed design, contact, preparation and submission of documentation to the authorities, procurement support, construction management, installation management, commissioning supervision, testing