Process automation Specialist Anders Ellegaard started out as an intern at NNE, and has since developed his skills in both technical and leadership roles. Read what he enjoys about automation and life on a project site.
How did you become a pharma automation engineer?
I first started at NNE as an engineering intern in automation, and then landed a permanent position as an automation engineer after graduation. As part of that role I was located on a project site in Hillerød the majority of the time. Working on a customer site has been a great opportunity. For one thing, you build a wide range of technical skills and get to know the ins and outs of the project extremely well. You also develop very close relationships with the customer – they become like your own colleagues when you spend so much time together. You build up a sense of trust that makes it easier to collaborate and challenge each other.
How has your career progressed?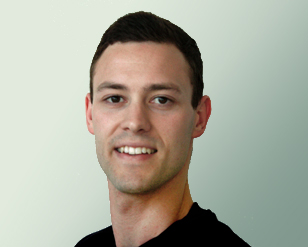 After a year and a half as an automation engineer, I got the opportunity to take a position as automation lead within biopharma. It was a big change to suddenly be part of the project management group: I had to learn how to lead a team, act as work package owner, and interact with the other disciplines. But I received a lot of support from NNE along the way. For example, the company paid for me to attend a part-time bachelor's program in business administration from Copenhagen Business School. And I was already familiar with the technical aspects of the job, so that gave me a strong foundation to build on.
While I enjoyed my time as an automation lead, I realized that I missed the hands-on technical side of automation. You're much closer to the process and the design of the product that way. You get to program something, see how it works, and be in the control room. I enjoy having a say in how the production works in practice. So I went back to working as an automation engineer, this time on a large-scale greenfield project with a site in Kalundborg. Now, after seven years with NNE, I have progressed into a new role as specialist within process automation.
Would you recommend a career in automation engineering?
Now that I've gotten the chance to try out both the technical and project management side, my current plan is to stay on the technical track and become a specialist in the future. That's something I really appreciate about NNE: you're encouraged to take your career in different directions and find out what interests you the most. I'm looking forward to finding out what role I'll end up in next.