Stine Madsen's strong combination of process knowledge and automation skills got her a job at NNE's Manufacturing Intelligence department - where she is the only woman in a 30 person team (!). It seemed only fitting to talk to her for Women in Engineering Day, to find out why she entered the world of engineering.
Why did you choose a career/education in engineering?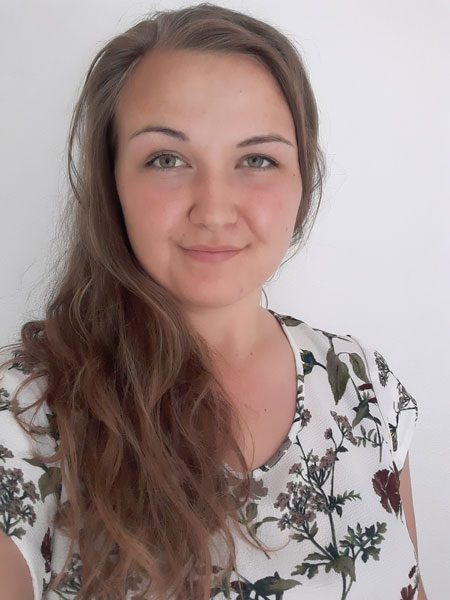 I found the practical side of the education interesting and that it was based on real life practices, like visiting manufacturing facilities and doing projects in collaboration with companies. Furthermore, the education offered the possibility of international studies and internships.
What inspires you about engineering?
For me, it is the manufacturing facilities. That you can produce something, in such a large quantity – it amazes me. How you can apply physics and chemistry to obtain the desired product.
Furthermore, I really like the process control part of the automation – it is a huge part of any production and I like that I play a small part in that.
How did you get to where you are today?
I have always tried to move in the direction I found interesting, from choosing chemical engineering to a job in IT engineering.
Initially I found the process part of the chemical engineering exciting (I still do). So as a part of my studies I started as an intern at Shell in Frederica, where I was, among other things, introduced to automation and the OSIsoft software. Something I had no prior knowledge of, why I of course found it fascinating. After graduation I saw NNE were looking for a Junior IT engineer with OSIsoft and process knowledge, so it had to apply!
I really like the process control part of the automation – it is a huge part of any production and I like that I play a small part in that.
What is the most exciting thing about your job?
Learning something new every day. My job also includes a lot of troubleshooting and finding a solution on a problem is also very fulfilling. In my department, freedom and responsibility are operating words. You are responsible for your task, which provides you with a freedom to decide when and how to execute them. I am a huge fan of that.
What does a typical day in your job involve?
I work on large projects, and the projects I work on are typical cross disciplinary, so identifying and communicating with the right people is a big part of the job. With any project, there is usually a concrete problem that needs solving. So troubleshooting is also a large part, where it can be both technical and practical problems.
What would you say to girls in school/college who may be considering engineering as a career choice/study option?
That they are smart to do so - it is a great area of work where you go home smarter every day! You have to use your logic to solve the customer's challenges. And again, solving an issue where both your customer and you are happy with the solution is just so rewarding.
Bio
Educational background
B. Sc. chemical engineering and biotechnology
The University of Southern Denmark, 2020
NNE history
Junior IT Engineer, Manufacturing Intelligence
Nov. 2020 - ongoing
Manufacturing Intelligence at NNE
The more than 40 consultants in our Manufacturing Intelligence department comprise a full-service provider of intelligence solutions within manufacturing for the pharma and biotech industries. They work with consultancy, design, implementation, test/validation and data analytics to help our customers increase the value of thier manufacturing data and make long-term, data-driven decisions.