Inés Esteva is a senior process engineer who joined NNE in 2006. She works as a process lead, which is the link between the customer, the project manager and the process-mechanical team, and ensures the efficient coordination that is necessary to a successful project.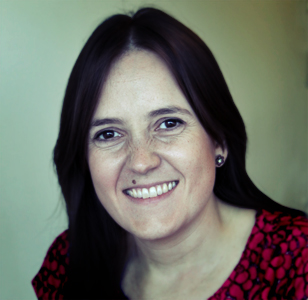 I actually never pictured myself working within pharma. When I was a student in Spain I focused a lot on environmental engineering and residual water and things like that. I remember the first time I saw a pharmaceutical facility and I thought: "Is this really a factory?" Everything was so neat and clean, unlike the sugar factories I had worked on previously, where everything was dirty and smelled horrible. But the tidiness of the pharmaceutical facilities of course also says something about how challenging an industry this is. There are so many regulations and standards we have to live up to and there is a lot of paperwork that some engineers don't like. You have to be organised and structured to work here.
I have been lucky enough to work mainly on the big international projects, which I really love. You get the full picture of how a huge pharmaceutical facility is created and the opportunity to work across the different disciplines. In some companies you would never get to work with architects or electrical engineers, but I do and that is always a really interesting learning experience. To succeed on big projects you have to enjoy working in a big group or project team. You have to be open-minded, social and a good communicator. You can't just sit in the corner with your little piece of the pie, because the problems are always in the interface between the disciplines. Coordination and communication is crucial in our work.
My big breakthrough was a major project in Switzerland. It came up during the summer and everyone was on vacation so I basically just had to go ahead and fix it. It was very new to me and quite tough but a huge learning experience. It's a bit like learning how to swim by being thrown into the pool. Working on projects like that has had a huge impact on my development and the opportunity to work as a process lead now, which is a role that I love. I'm really happy that I can write on my CV that I'm working with some of the biggest pharmaceutical companies in the world.
Bio - Inés Esteva
M.Sc. in chemical engineering from the University of Valladolid (Spain)
Joined NNE in 2006
Seven years of experience in process engineering for pharma and biotech facilities and broad experience in process and utility technology systems
Department Manager for Active Products at NNE since 2017