Senior process engineer Kim Vincentz Andersen, has been with NNE for 13 years and still goes home smarter every day. The challenging projects in the life science industry and the global network of experts keep him on his toes.
What do you love about working at NNE?
We are truly an international company and that is a great asset, in my opinion. You have the opportunity to travel and work on projects in various parts of the world and get to know different cultures and customers. It's not a holiday; you work hard, but it is a very interesting experience. You start to build a global network of colleagues.
The variety of projects helps accelerate your development. I have worked with a lot of different processes and products, from insulin to monoclonal antibodies and vaccines. That is why I personally prefer working on the consultancy side instead of a manufacturing company. You build up a wide range of competencies and work together with all kinds of engineering disciplines. We do everything from consultancy tasks in the early phase of a project to design, construction, qualification and handover. And we always have a pretty steady flow of projects and work since the pharma industry isn't as cyclical as others.
What are your favourite projects to work on?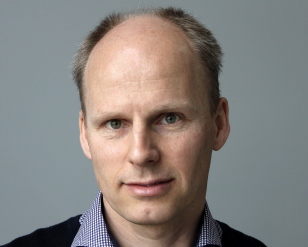 My favourite projects are the midsize ones, where you are involved with the entire process and work closely together with all engineering disciplines. I have worked on the very large projects as well, but I enjoy the sense of community in a group of 50-60 people, the excitement of achieving a goal and having a personal relationship with a satisfied customer. The feeling you have when you can say "Yes! We did it!" is fantastic.
Working with new technologies and process equipment is exciting. On one project, I worked as a process engineer and travelled a lot in Europe and the USA to find the right equipment suppliers. I had to ensure that we delivered the right quality and on time and that was an interesting challenge.
I enjoy working for an internationally renowned company. There are so many talented colleagues to learn from. With our standardized engineering models, we are perhaps more established than some of the other engineering companies in our industry, but I still think we have a dynamic atmosphere.
As a new employee in NNE, the opportunities are many. If you are committed and work hard, you will quickly get a lot of responsibility.