Christian always hoped to work in pharma engineering but wasn't sure how to make it a reality. However, after writing his bachelor thesis at NNE, he was hired as an electrical engineer, and spends his days utilizing technical solutions and devising realistic and realiable solutions for our customers.
How did you get your job as an engineer at NNE?
Back when I was studying, I hoped to work with pharmaceutical engineering, but I didn't really expect it to happen. I wrote my bachelor thesis while working as a student for NNE and I found the company's work very interesting, particularly the technical aspects.
I've always been drawn to big industries because of the ways they work with technology. The pharma industry demands the newest tech solutions as well as people who can think and work in an innovative way to combine tech trends with real solutions for customers. It's fascinating to be part of that process.
What is it like to work as an electrical engineer?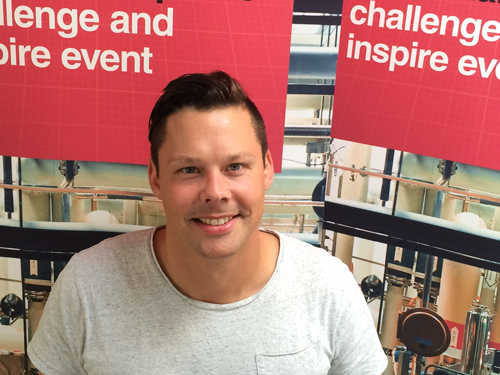 This balance of utilizing technical solutions while considering realistic and reliable solutions for customers fills my workdays. As an electrical engineer, I spend part of my week finding a solution and another part writing documentation for the customer, tradesmen and vendors on-site. I have quite a bit of responsibility in my diverse role, despite having only worked full-time for the company for 8 months.
My colleagues and managers trust my decisions and support me through my learning curve. I found a great sparring partner in a lead engineer working alongside me. It is so valuable to be able to tap into his knowledge as I develop within the company. I have a lot of local support in Denmark but I know I can also reach out to a tribe of NNE experts all over the world. I'm proud to be a part of that tribe.
Bio

:
Christian Munthe-Fog earned his Bachelor's degree in Marine and Technical Engineering from AAMS in Aarhus in Denmark
He completed his internship with NNE in January 2016
Christian was hired as an Electrical Engineer with NNE in February 2016 and has worked in Kalundborg, Denmark ever since