NNE's GxP consultants and engineers help pharma customers achieve and maintain GMP compliance throughout the lifecycle of a product by delivering customized compliance services.
Quality systems development and support
GMP strategy development
Quality support on optimization, implementation and training
Audits and quality assurance services
Process validation services (QbD, DoE, PAT, QMR/QRA)
Root cause analysis and other CAPA support
Mock inspections/GAP analysis, and inspection readiness assessments
Remediation programs
GMP compliance training
Remote audits
With our certified and pharmaceutically trained professionals, NNE offers you a seamless fulfillment of GMP. We have the expertise and international experience to handle increasingly complex quality demands through GMP-compliant design and solutions, quality documentation and validation in projects.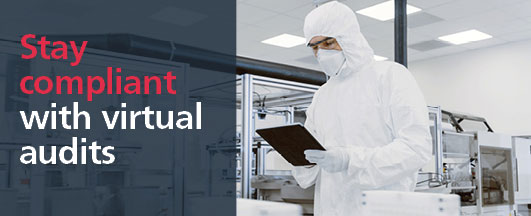 Good manufacturing practice is in our DNA
Ever since Novo Nordisk started building pharma facilities, we have provided specialist pharma engineering skills.
We were born and raised understanding the process and production of drugs for the pharma industry. This is the foundation of our cross-technical teams of consultants, engineers, architects, chemists and pharmacists when they design, construct, validate and start-up facilities. Not only that, but our background also enables us to support manufacturing operations with services within optimization, product and process development, pilot plants and laboratories.
Our combination of consulting and engineering services means we are able to develop and implement seamless GMP solutions and services that are future-proof and operational. This in-depth GMP knowledge is what differentiates our pharma engineering consultants from our competitors.