The community of automation experts, who are always willing to help each other out, is one of senior automation specialist Jørgen Beck's favourite things about working at NNE.
What are the best things about being a senior automation engineer at NNE?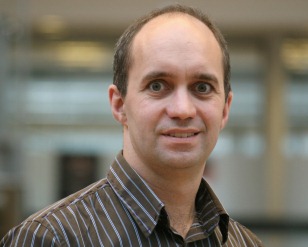 I joined NNE in 1998 and now work as a senior automation specialist and project manager. I like the fact that I'm involved from start to finish on a project – from the conceptual design to handover.
The most important ability to possess in my line of work is being able to see the big picture. I work with a lot of different and very complex systems, such as MES (manufacturing execution systems) and PCS (process control systems) that need to work together properly. I also have to make sure that we incorporate the process knowledge in the automation systems by having the chemical engineers and mechanical engineers explain their approach. It all comes together through automation.
We have to be better than everyone else because we work in the pharma industry. In this qualified environment, even the smallest details are documented and tested.
I get to work with a variety of control systems, which is both exciting and challenging. A few years ago, I worked for a Norwegian customer; I had never heard of DeltaV before and had to learn about it from scratch. Everything went well and on a similar project shortly after, I and my team performed so well that we received the PlantWeb Excellence Award for the best DeltaV implementation.
An automation engineer has to be a bit of a "jack of all trades", because you have to know a bit about how the process works as well as the IT side of things.
The community of automation experts in NNE is unique and one of the reasons I have been with the company for 16 years. We share our problems with each other and there is always someone who can help you out and give you an idea for how to solve your problem.
I love working on the big projects for our big customers and the project lifestyle suits me. You constantly have deadlines and it can be stressful, but it's a great feeling when you succeed.