Principal consultant Oliver Gottlieb wears many hats - and it is this diversity and the fast-paced global industry that keeps his interest piqued. Read more about his working life and see if you could be our next consultant.
What is it like to work with the pharma industry?
The pharmaceutical industry is filled with potential and interesting projects all over the world. At NNE, our customer base is diverse and no two tasks are the same. The work environment and even location can change from one project to the next. All of this enhances the excitement and challenges within tasks and projects as we collaborate with colleagues and customers all over the world.
I myself am German with international experience. I moved to Denmark and joined NNE in 2007. I primarily work at our headquarters in Denmark with both local and international colleagues to solve tasks. My tasks, which are essentially small projects or portions of project phases, can vary from an initial idea and feasibility studies, conceptual designs, de-bottle necking, expert support and trouble shooting. These tasks and challenges often demand us to think outside the box and to be creative while remaining compliant with the regulatory demands by international medical authorities, such as EU-GMP, FDA, SFDA, PIC/s and HSE (Health, Safety and Environment). Experts must think on multiple levels as well as the peripheral subject and disciplines that work together on projects. As an expert, it is paramount to be up to date about what happens in the industry and the best practices.
What are the challenges you face as a consultant?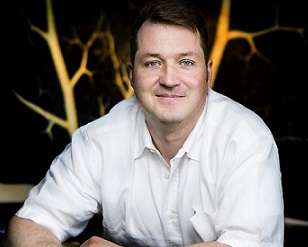 In order to be a good consultant, you need to both challenge and inspire your customer. Sometimes customers are not fully aware of the authority requirements or best practice. The pharmaceutical industry faces conservative thinking and we as experts must demonstrate the benefits of new approaches and ideas with a rationale and an example. The customer might be understaffed and lack the expertise that we can provide for them. Their biggest driver for projects is often low-cost investment and quick project execution rather than best solution or best practice. It is important to understand the customer's business, needs and requirements and additionally, to understand their future capacity increase and demands.
As an all-in-one pharma engineering company, we provide process, architecture, automation, ventilation, instrumentation, electrical, financial and business strategy support. It is a unique place, where all knowledge is concentrated because of our global experience and our systems that share this experience from one project to the next. If you want to thrive here, you must be flexible, creative and willing to work in a team. In return, you will experience the freedom to manage your own time and tasks and a chance to grow your competencies within a dynamic industry.
Bio:
Oliver Gottlieb, born in Germany and moved in 2007 to Denmark, is one of the international employees at NNE in Denmark
Oliver Gottlieb received in 2002 his M.Sc. in Chemical Engineering from the University of Karlsruhe/Karlsruhe Institute of Technology (KIT) in Germany
After his studies, he worked in Germany for a pharmaceutical process equipment manufacturer and through this work, joined Ferring Pharmaceuticals in 2005
In April 2007, Oliver joined NNE's process department as a process specialist for OSD/Solids
He is experienced in oral solid dosage processing (OSD, tablet, dry and semi-solids) as well as high containment and chemical synthesis processes
In his nine years at NNE, he has held many positions and is now a principal consultant serving as both project manager and as a global expert for OSD and High Containment within the Global Process Technology Consulting team