Lead Engineer, Anders Bo Andersen's career in life science has been filled with exciting experiences. He started at NNE in 2003 and later took an opportunity to help Getinge establish a life science project department in Denmark. In 2012, he happily returned to NNE toting with him a wealth of experience.
What is it like to come back to NNE?
It's great to be back. Coming back to NNE felt like coming home. The Finished Products & Medical Devices department, in which I work, is a department of experts. There is a great diversity of young, dedicated employees and older, more experienced employees. I feel that we are privileged here at NNE. There is a lot of mutual respect between the employees, and receiving guidance from your colleagues is easy.
While working at Getinge, I realized that I missed the NNE way of working. Here you have the opportunity to make a lot of decisions by yourself. When on a project, you are a king in your own country. You also get to spend a lot of time on site which brings you really close to the customer.`
What do you enjoy the most about your work at NNE?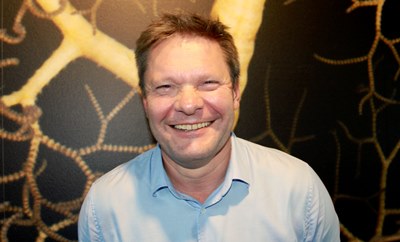 I look forward to coming to work every morning because I know that my colleagues and the customers rely on my knowledge. It is really inspiring to have this type of acknowledgement for your work and your passion. The customer can rely on me because I don't just operate with my own knowledge but also with the collaborative knowledge of all my colleagues. The engineers at NNE have over 10,000 years of combined experience in the life science industry which is readily available to me. This creates a great sense of security for our customers as well as for our consultants.
For anyone considering a career at NNE I have one piece of advice: Be prepared for change. When I first started here, I was scheduled for three weeks of introduction. I started on a Monday and on Friday I was asked to go to Germany the following Monday to participate in a factory acceptance test (FAT). However, this exciting possibility of change makes me enjoy working here because I never know what will happen.