Get a sense of what it means to work in space management from our very own Space Manager Henrik Pedersen. Read on to learn more about working in the heart of the action when designing complex pharma facilities.
What are your main responsibilites as a space manager?
As a space manager, I play an active part in building facilities and the organization it takes to make space. We start early in the process and influence how it is built, which is a rewarding and interesting experience.
Previously known as coordination, space management involves making presentations to display equipment and distribution systems to consolidate what the process architect means, usually during the conceptual design phase. Other companies often have a combination of disciplines in this role but we at NNE have one person in charge with no stake in any one discipline, which makes for a more unbiased perspective when designing.
I work both with my team and with our customers on a daily basis. In a large project, there can be dozens of people on the user-end with whom you will work. In addition, you coordinate with the supplier, which will provide us with the design of their products. We then insert their products into the design to ensure that it fits and works effectively in the facility using different design programs like NavisWorks, AutoCAD and Revit. Therefore, the designs are dually useful – at the coordination level and the operations level.
What sort of skills do you need to be a space manager?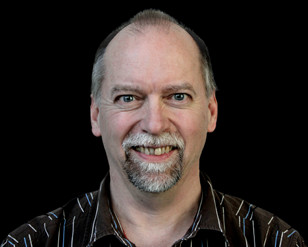 You must be outgoing and self-motivated to do this job well. You will need an approachable behaviour to solve problems and find solutions for the customer and this requires experience. In fact, having experience is more important than having skills. The skills come with time but the experience is a necessary foundation. That said, new colleagues develop and fine-tune their skills with a mentor period or training.
In addition, you must be able to manage your time. The workload builds up gradually as all of the disciplines deliver designs as the construction date approaches. That can be a busy period for up to six months and then suddenly it all goes quiet. Anticipate that your workload will vary often.
What do you enjoy the most about your role?
I actually enjoy the busy environment because it revolves around collaboration with my team and my customer. I am very close to the customer, which is always an interesting position. I know that I am where the action is in a project and that I can make a difference and influence the project from the early stages to the end.
Bio:
Henrik Pedersen has a Bachelor's Degree as a Mechanical Technician from the Technical University of Denmark
He worked approximately 7 years with machinery in the consulting business
In 1992, he was hired as a consultant at NNE working for several customers including Novo Nordisk
In 1998, he became an NNE employee within the tools department with his background in piping
Currently, Henrik Pedersen is a Space Manager within the Active Products and Utility Department