IT Consultant, Trine Marie Lehd was fresh out of university when she joined NNE. She was up for a challenge and a steep learning curve and found both at NNE. 15 months into her job, she shares what she likes most about working at NNE.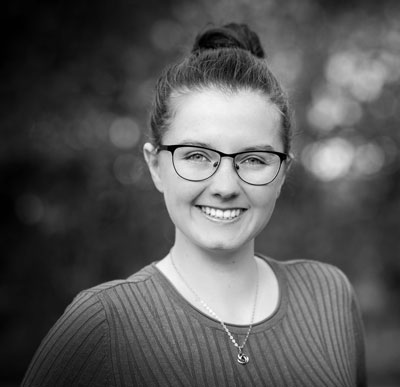 I was a newly graduated engineer, looking for a job. But as a new graduate it is hard to get a company to take a chance on you and let you show what you are capable of, when the safe choice is to pick one with experience.
Before joining NNE, I had no experience with pharma or how to automate a factory, but I was up for a challenge and a steep learning curve and ready to give it a go. I knew about NNE and had the impression that it was a good company to grow in, so when I saw that they were hiring I gave it a shot and applied and luckily got the job.
A culture of trust and team spirit
My first impression of NNE was that the company is very good at getting new employees in the loop with their onboarding and buddy program. NNE is also good at giving new colleagues a chance to prove their worth and letting them do actual work and not just be a fly on the wall. There is a lot of trust and you know that you always can ask for help.
My favorite moment was when I finished my first project and it was a success. This week, I am travelling to India, which is a big opportunity for me, and I am looking very much forward to it and to meet my Indian colleagues. That is going to be one of my favorite moments, too, I'm sure.
Pssst…. Jump over to our Instagram account this week to see what Trine is doing in India.
You'll never walk alone – or get bored
At NNE, you are never left alone with a massive project – you always have someone to consult with. Even the most experienced colleagues will take the time to answer your "stupid questions". You have a steep learning curve and two days are never alike.
At the same time, you have the freedom to research how you would solve the given problem. It is not always set in stone from the start. You learn a lot about both pharma, but also project work in general. Overall, I think NNE is a very good workplace with great colleagues and exiting projects.
Bio
Educational background:
Eng, Product Development and Innovation
University of Southern Denmark, 2020
Sc. Development and Innovation
University of Southern Denmark, 2018
NNE journey
It Consultant, Manufacturing IT
Jan. 2022 – present
Junior IT Consultant, Manufacturing IT
Jan. 2021 – Jan. 2022
Manufacturing IT at NNE
NNE's Manufacturing IT department in Denmark comprise about 90 employees who work with consultancy, development, implementation and validation of IT and MES systems for production departments in the pharma and biotech industry.