Project Management Department Manager Peter Engdal Sørensen explains the "musts" of being a successful project planner and the honour of being a part of something great.
How did you get involved at NNE?
I arrived at NNE almost ten years ago. I began as a consultant performing scheduling for five or six years. I ended up as a project manager for smaller projects for about two years. Then I was offered a line management position for a small project planning department. Since I began, it has grown from three to ten employees – mostly consultants like I once was. Now I am the manager of the project management disciplines project time management and engineering management and I am considered an expert in project planning within the company.
Right now, I am working in a small group with a very large customer, performing high level planning for them. We are looking at capacity in our company, our competitors and the customer. We are looking at their core business and helping them plan extremely high level investments over the coming years. It is a very special and large-scale project, which makes for highly interesting work.
What should you expect as a project planner?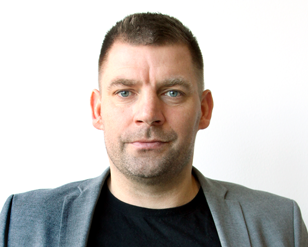 With project planning of all levels, you work from basic design to project handover. You have to be very flexible and at the same time very structured and able to analyze large amounts of data. It is absolutely necessary to possess good interpersonal skills as you will be talking to customers. You will be moving at a high level in the organization but also you need input from your fellow engineers, so you must be able to communicate on both levels.
The majority of schedulers have the structural and data analysis skills but can improve upon their communication skills. There is a balance between working with a customer and a fellow engineer. The job itself is very technical and focused, but you cannot get the technical information without communicating with the people and decision makers. This balance of both is rare but extremely valuable.
You tend to learn a lot once hired and you must be flexible and willing to learn as you go. We always seek people who are willing to grow with the organization. A flair for IT and scheduling is a must. Furthermore, some project management DNA is crucial as you will have to tell people to perform certain tasks. You are working as the project director's right hand. You are integral to the team. It is a good stepping stone toward becoming project manager.
What is different about working at NNE?
NNE is unique because, unlike many other engineering companies whose planners sit in the scheduling department of an office, we actually enter on-site with the project team. I like to be a part of the project team and actually see that your paperwork comes to life. It is truly a pleasure to drive by a pharmaceutical facility and be able to say, "I was a part of that."