A US biotechnology company wanted to establish additional fill and finish capacity for liquid vials at an existing site and at the same time upgrade the component preparation area. NNE supported the customer throughout the project, which included revamping 1,400 m2 cleanrooms.
Many pharmaceutical companies around the world are establishing additional production capacity these years, driven by a generally growing demand for pharmaceutical products. Insufficient production capacity was also the reason that this US customer came to NNE in mid-2015 with plans of a brownfield project at its existing filling site.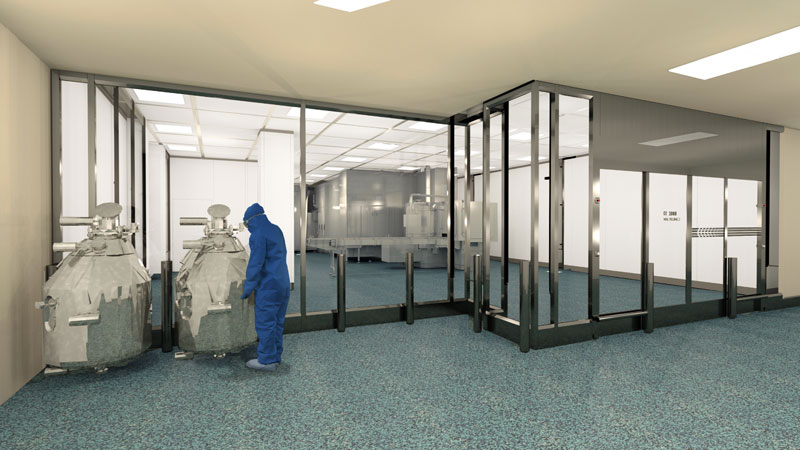 The brownfield project involved construction and installation of a third isolator liquid filling line with visual and container closer inspection equipment. It also included additional wash and sterilization, formulation and all utility capacity increase. In parallel with the expansion of the filling capacity, the customer wanted to execute a GMP improvement project in component preparation area.
Maximizing global experience for local gain
NNE executed the conceptual design with heavy involvement from its local and global aseptic filling specialists who applied their in-depth knowledge from customer projects in the US and Europe. For the basic and detailed designed, NNE focused on all GMP critical design and overall design coordination. This to ensure that all solutions are in compliance with FDA cGMP regulations and the customer's global and local requirements and quality standards.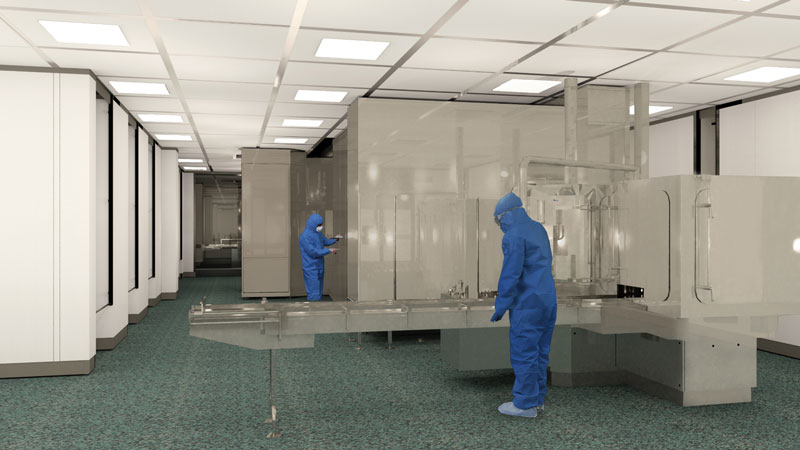 The project had ongoing support from European and Chinese specialists from NNE who conducted expediting and factory acceptance test support visits to vendors in Europe and Japan during equipment manufacturing and testing. Their focus was on ensuring timeline adherence and smooth project execution. A strong cooperation with the customer team and general contractor during construction and commissioning phase also helped to facilitate the work and make a successful project.
Minimizing shutdown periods
Installing new equipment in an existing facility without interrupting ongoing production is nearly impossible. But one of the customer's success criteria for the brownfield project was to keep shutdown times to an absolute minimum.
"The customer cannot stop the production, and in fact, the plan is to increase the production by adding the new filling line. So, stopping the existing production is non-negotiable," says NNE Project Manager, Amir Tafreshi. "In general, the project tried to avoid additional shutdown time than the normal maintenance intervals, so each shutdown lasted for two weeks, with about one week designated for the construction and installation of new equipment."
NNE completed the brownfield project during just two maintenance shutdown intervals each year, over the course of two and a half years. The project provided the customer with a robust and reliable liquid filling capacity to supply the market and minimize the risks in the drug product manufacturing network.
Fact box
Customer
Confidential
Country
USA
Project duration
February 2015 – August 2018
Services provided
Development of URBs, conceptual design, basic design, detailed design, and construction/commissioning assistance.